MESSAGE FROM THE PRESIDENT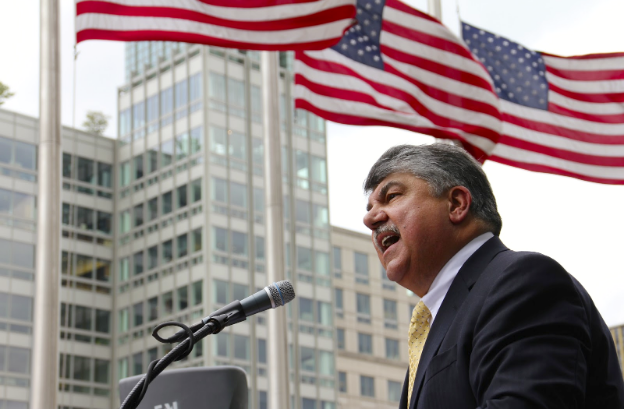 The U.S. House's repeal of the so-called "Cadillac tax" last week marked an important step toward protecting the quality health care plans that working people have fought for and earned. This tax was ill-conceived from the beginning, putting an undue burden on 181 million American workers who earn their health benefits on the job. The Senate should follow suit in passing this bill, and the president should support working families by signing it. Then we can continue the march toward an America where health care is a right for every person.
.
WE DO THE WORK
This week, we're tipping our collective hat to Joe Stuart (OPEIU), a tireless and dutiful member of the support services team. You may not hear much from Joe, but you can count on him to keep your day running smoothly—whether he's delivering and picking up your daily mail, fixing your copier or assisting with your printing job. Always showing up with a smile and a great attitude, Joe clearly brought his Army-instilled work ethic to the federation. Outside of the office, he enjoys running and spending time with his (still newlywed) spouse and family. Thanks for everything you do, Joe!
.
CILENTO SECURES WIN FOR NEW YORK FARM WORKERS
New York Gov. Andrew Cuomo last week signed legislation extending fundamental labor rights to farm workers, granting overtime pay, a day of rest each week, disability and family leave, unemployment benefits and other protections. "Today, Labor's family is whole," said New York State AFL-CIO President Mario Cilento (TNG-CWA). "After a decades-long fight, the lives of tens of thousands of hardworking men and women who perform demanding and dangerous work on farms all across this state will improve with the governor's signature."
.
EDWARDS RALLIES JOHNS HOPKINS NURSES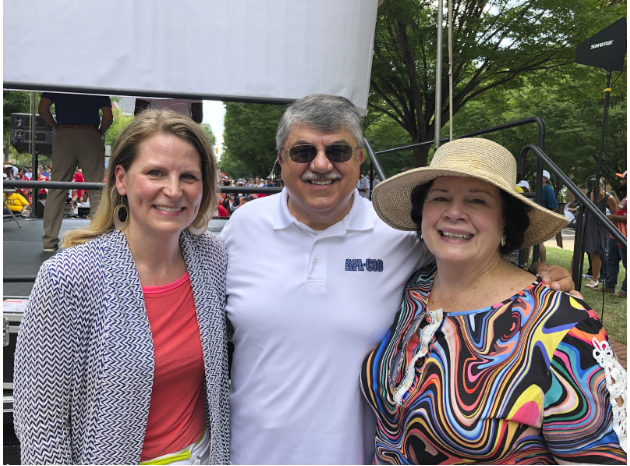 Maryland State and D.C. AFL-CIO President Donna Edwards (AFSCME) joined AFL-CIO President Richard Trumka (UMWA), Secretary-Treasurer Liz Shuler (IBEW) and National Nurses United Executive Director Bonnie Castillo at a packed rally outside Johns Hopkins Hospital on Saturday. The crowd pressed hospital officials to respect their nurses' right to form a union and to end their deplorable practice of suing low-income patients for medical debt.
.
AFFILIATE SPOTLIGHT: ELECTRICAL WORKERS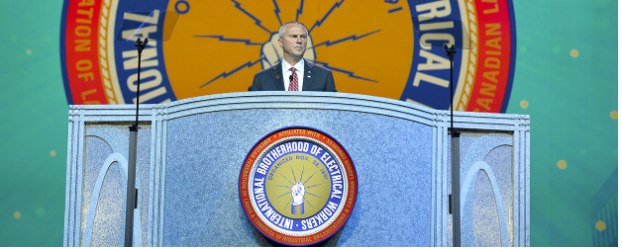 This week's edition of our affiliate spotlight series features
the Electrical Workers (IBEW)
. Led by International President Lonnie R. Stephenson, the union represents 775,000 members working in utilities, construction, telecommunications, broadcasting, manufacturing, railroads and government. IBEW is currently leading several campaigns to recruit and train new members, promote workplace safety and strengthen labor-management partnerships across North America.
.
UNION PLUS SPOTLIGHT: UAW MEMBER SLEEPS EASIER WITH JOB LOSS GRANT

Gary Franklin is a UAW member who worked for a major U.S. automaker in Detroit for 12 years. He liked his job building transmissions before health problems sidelined him. Thanks to his union membership, Franklin has been a Union Plus credit cardholder for many years. When he had to take indefinite time off from his job, he called the credit card's customer service line and was told he might be eligible for the Union Plus Job Loss Grant. Franklin was grateful to receive the $300 grant to help cover bills while he was out of work.